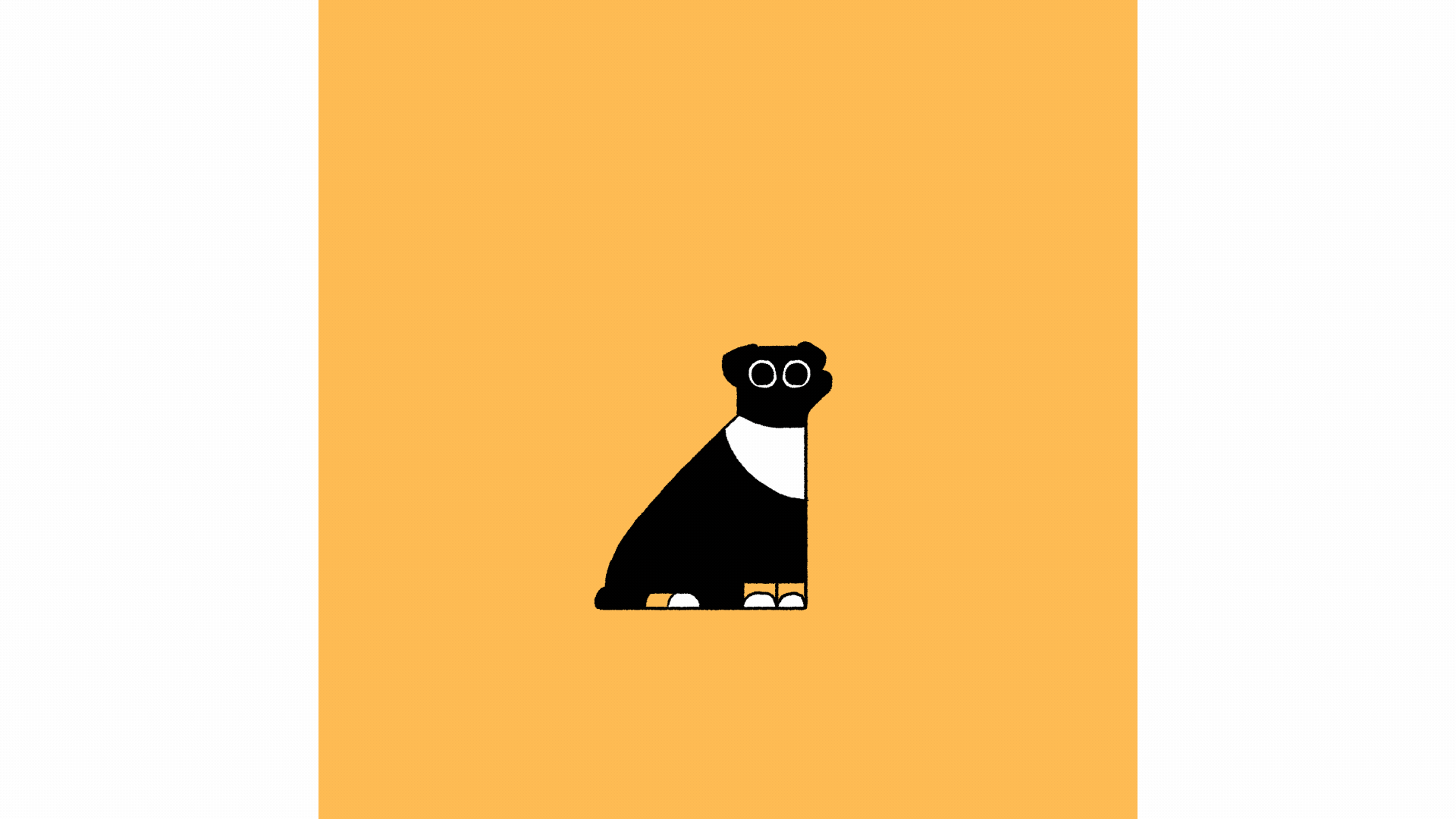 Bandit by Tyler Morgan
This cute animation is by Tyler Morgan and was made in anticipation of his new dog. You can view the original on Instagram with sound by the ever-talented Sono Sanctus.
This Freebie is a great opportunity to sift through the layers and see what it takes to bring Photoshop animation to life from initial design, to rough pass, and final clean-up.