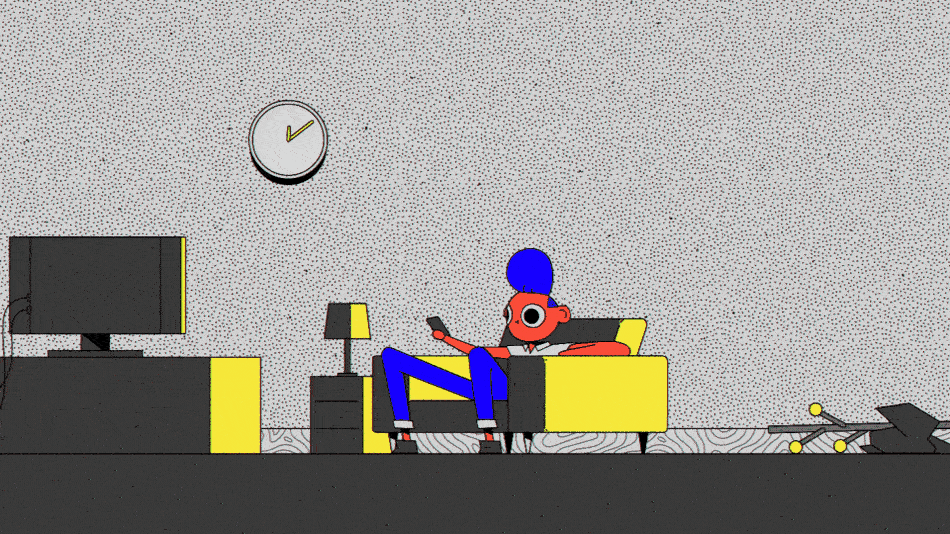 Weekend_ by Pablo Cuello
Created by Pablo Cuello, this playful animation tells the micro story of a weekend gone awry. Watch the full piece here.
This Freebie is a great example of just how much you can pack into 10 seconds! It's also a great opportunity to peek behind the curtain at the process of character animation using Adobe Animate and compositing/texturing everything in Adobe After Effects.